Search for
life these days
returned
4 posts
|
View All
I
thought it was only fair to write an update on Chase... one more time! HE IS BACK HOME!!!! Chase has been the talk of the hospital, even the lunch ladies know about him and what he's gone through. Nurses, on their days off, were calling in to check on Chase. Nurses from the other end of the ICU were coming down to see the crazy 'patient' suctioning himself while intubated....
View This Post >
I
tucked my head into the pillow and squeezed as hard as I could... in hopes that this wasn't real - that everything that we had been going through - was all just a dream..... a nightmare. The yanking on my heart and the twisting in my throat, brought me to tears.... I had carved a path into the tile in the hallway... I paced back and forth as if doing so, would actually make me...
View This Post >
W
hat does it take to have a successful marriage?! Chase and I actually asked ourselves this question the weekend before his surgery. I answered with - communication, appreciation and playfulness. Chase responded with - communication, compromise and the ability to keep the relationship feeling 'new'. I think we're both probably right... but what I'm realizing now is that it's so much...
View This Post >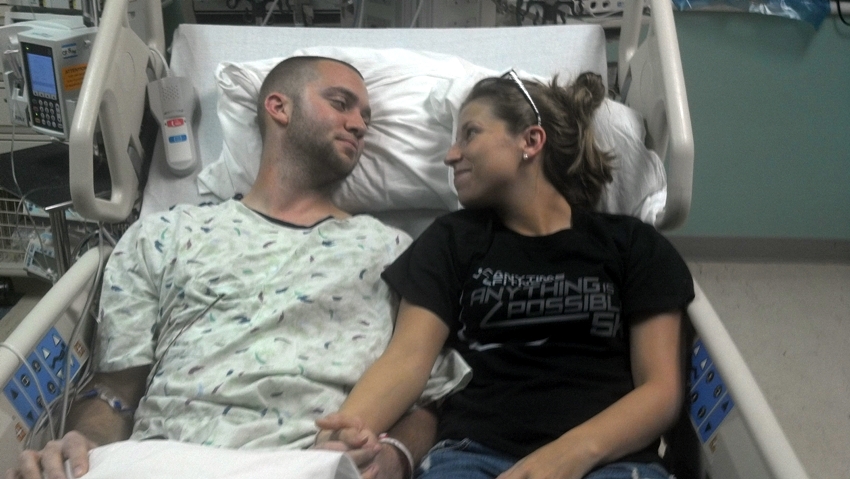 I
feel like a broken record.... I'm sure most of you would rather be seeing beautiful pictures of awesome clients instead of hearing about my life these days.... but I feel like this blog is also a place for me to write - about anything. So I hope that ya'll will bare with me for a while. Before I go any further - thank you for ALL of the prayers/thoughts, calls/texts and emails....
View This Post >